The proper placement of plants and vegetables is crucial when setting up your yard. Some crops require direct sun exposure, while other vegetables grow in a shaded garden location.
Keep reading to check out the best vegetables that grow under full sun, partial sun, and partial shade conditions.
Full Sun Vegetables
These vegetables usually get six hours of direct sun exposure per day. Regarding what time they receive their sunlight requirements, the timestamps range between 10 am to 6 pm.
In northern hemisphere countries, sunlight strength may not be as strong compared to tropical areas. Therefore, full sun vegetables may need 8 or more hours of sunlight for better results.
Tomatoes
Who doesn't love tomatoes? Their sweet, juicy taste will have garden lovers craving for more. Tomatoes also offer health benefits like antioxidants, Vitamins A, C, and Lycopene.
Indeed, the tomatoes' red color complements predominantly green gardens, making every day feel like Christmas.
For proper growth and nutrient collection, position them under direct sunlight. With full sun and proper watering, your tomato plants are capable of standing seven feet tall.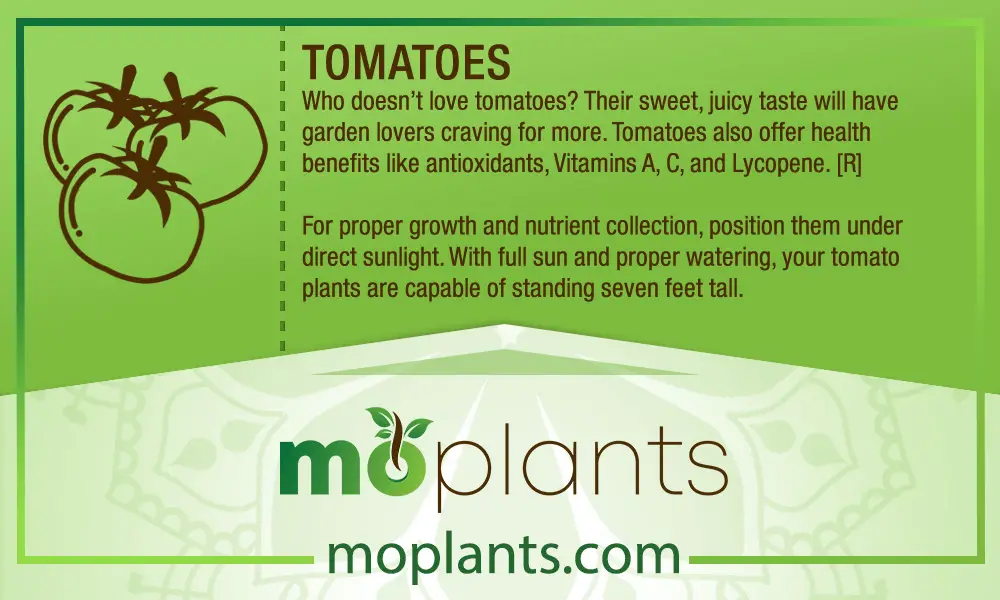 Squash
Similar to tomatoes, squash requires full sun for the growing process to fall according to schedule. Dedicate at least six hours of sunlight per day for the best results.
However, don't leave it out there for too long, especially if the heat starts picking up. Give your squash some shade to reduce the stress level on the full sun vegetable.
Suppose you are a fan of delicate treats, fry and batter the flowers and dip them in cheesy ricotta. You can also try these out in pasta, soups, and Mexican dishes like quesadillas.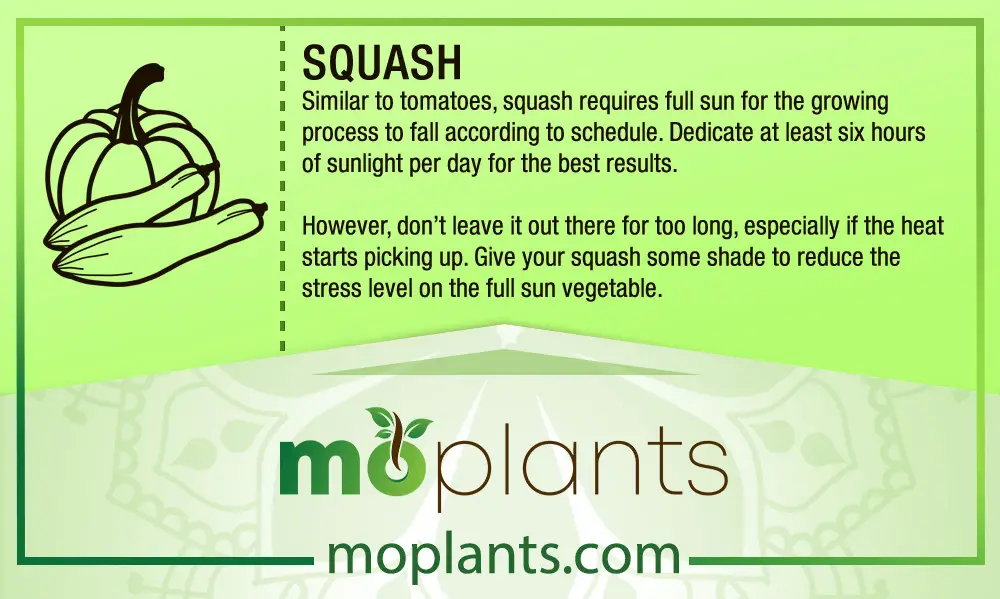 Peppers
If you love adding flavors and spices to your meals, we suggest filling up your garden with peppers.
Compared to other vegetables, peppers can be used before they ripen. Hence, it is the reason why green bell peppers are put in the condiments section.
Red, orange, and yellow bell peppers emerge to signify that they are fully ripe.
Regardless of color, most pepper types prefer full sun as their means of growing and collecting nutrients.
However, too much sunlight may cause pale and dry areas on the skin. So you need to water them daily to maintain the production of new seeds.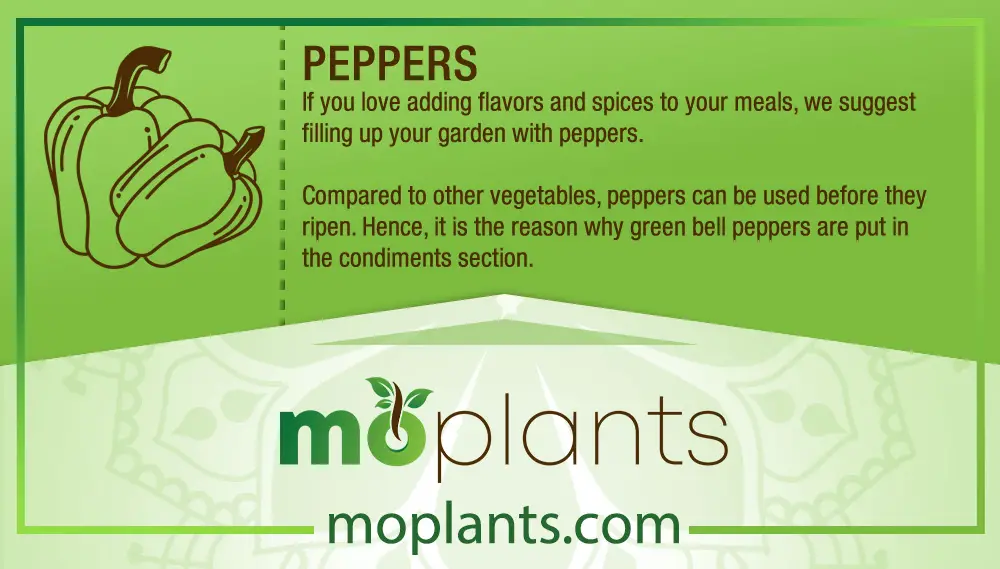 Eggplant
Sticking to the theme of full sun vegetables, we have the eggplant, the primary ingredient Remy used for his Ratatouille recipe.
A relative of tomatoes and green peppers, eggplant gives you nutritious supplements like Vitamins B1, B6, and potassium.
One other advantage of the eggplant is its ability to self-pollinate. Therefore, you won't have to count on bees and butterflies to do the pollinating.
Eggplants also present purple flowers, a unique color that will help your garden stand out.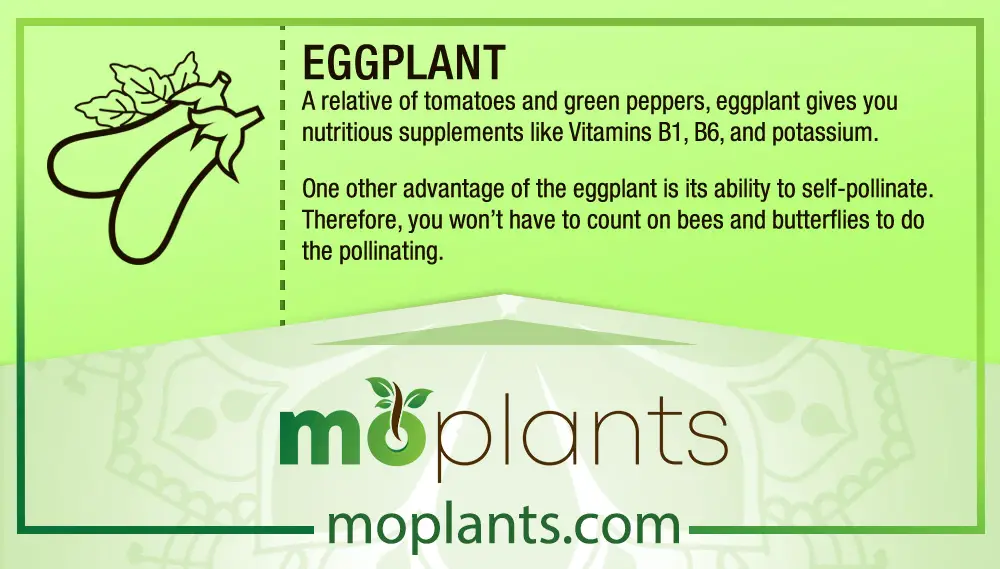 Infographic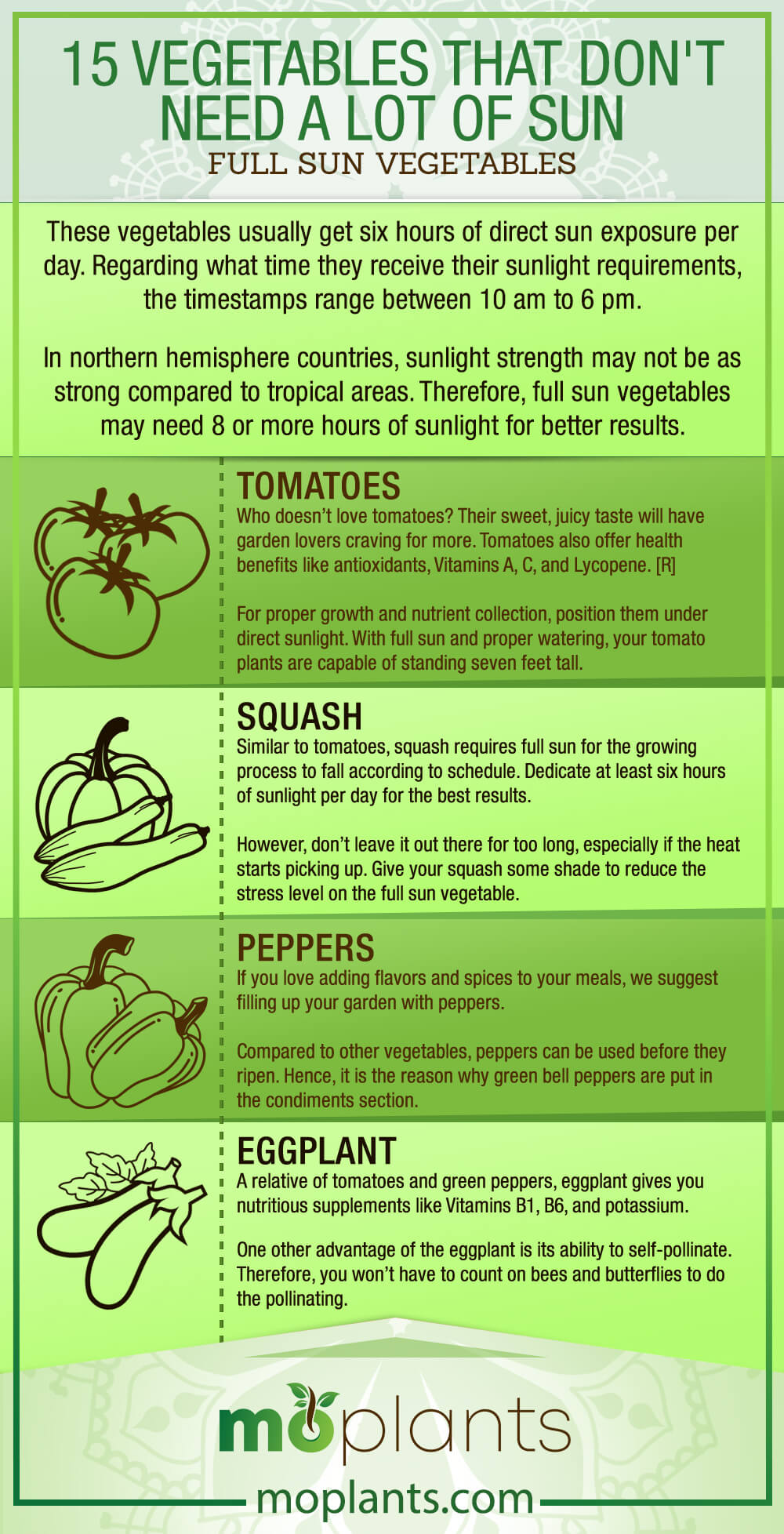 Partial Sun Vegetables
Vegetables under this category require fewer hours under the sun compared to their full-sun counterparts. These veggies only need four to six hours of sun each day.
However, some partial sun vegetables and herbs thrive with longer sunlight requirements. These can go for six hours or longer.
When in doubt, contact your local garden center for recommended sunlight settings and vegetable options.
Beans
You can't go wrong having beans on the table during dinner time. However, with so many bean variations at your disposal, you need to be aware of the beans' different features.
For starters, pole beans only require partial sun, making them more versatile than other bean types. They also save your garden a lot of space thanks to their tiny stature.
However, the same cannot be said for vine varieties because they need to be placed on a trellis if they want to grow in partial sun and partial shade.
You can eat beans as is or include them in soups and salads.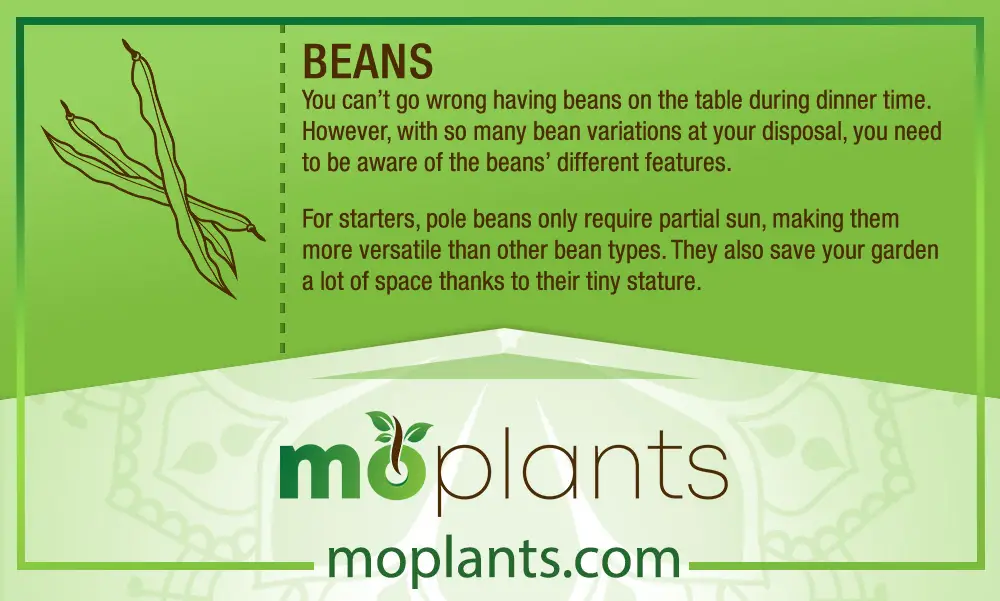 Beets
Are you fond of having salad dishes made out of beets? If so, you may want to consider filling up the garden with the partial sun plant.
Beets are also user-friendly and easy to grow, meaning you don't need to know all the gardening steps and nuances. Just place them under a light shade area, and you should be good to go.
What are the health benefits? The cool season root vegetable contains high levels of Vitamins A, C, fiber, and Folate.
Both beet greens and roots are edible. You can serve them with your salads or sautee them with your savory dishes.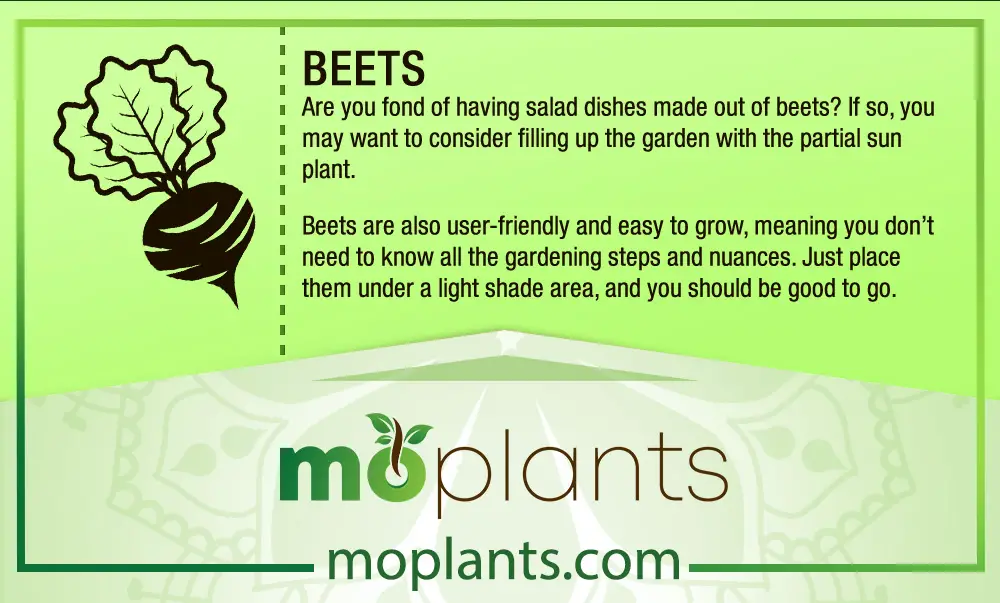 Root Onions
Root onions can hold their own in the garden.
They may not be as leafy and aesthetically appealing as other plants, but these crops offer numerous benefits for both your body and the backyard.
Onions contain antioxidants, boost the immune system, and even prevent cancer. Not bad for an everyday kitchen ingredient.
Because it is a root plant, growth happens below the ground. Therefore, the need for the sun is very minimal.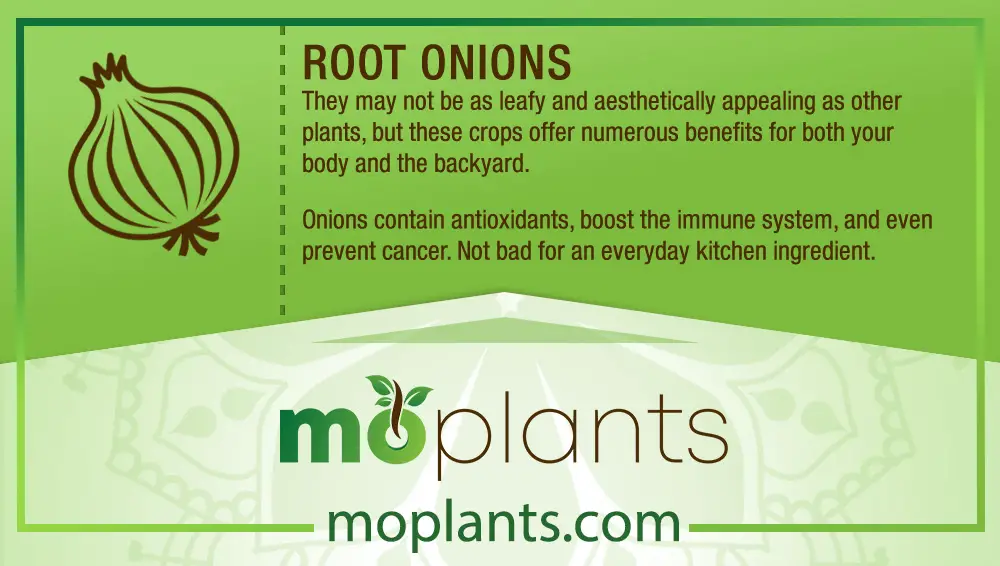 Green Onions
More commonly known as leeks, green onions are easy-to-grow in cold conditions. These chard and leafy greens alternative is a good source of Vitamins A, C, K, and Folate.
Indeed, leeks give you more than enough to combat diseases and bolster your health. In fact, most scientists claim that the compounds found in green onions can combat cancer.
If you want your leeks to grow in shade and harvest, make sure to put them in cool areas with ample moisture and shade. Exposing them to the sun may result in negative effects.
Infographic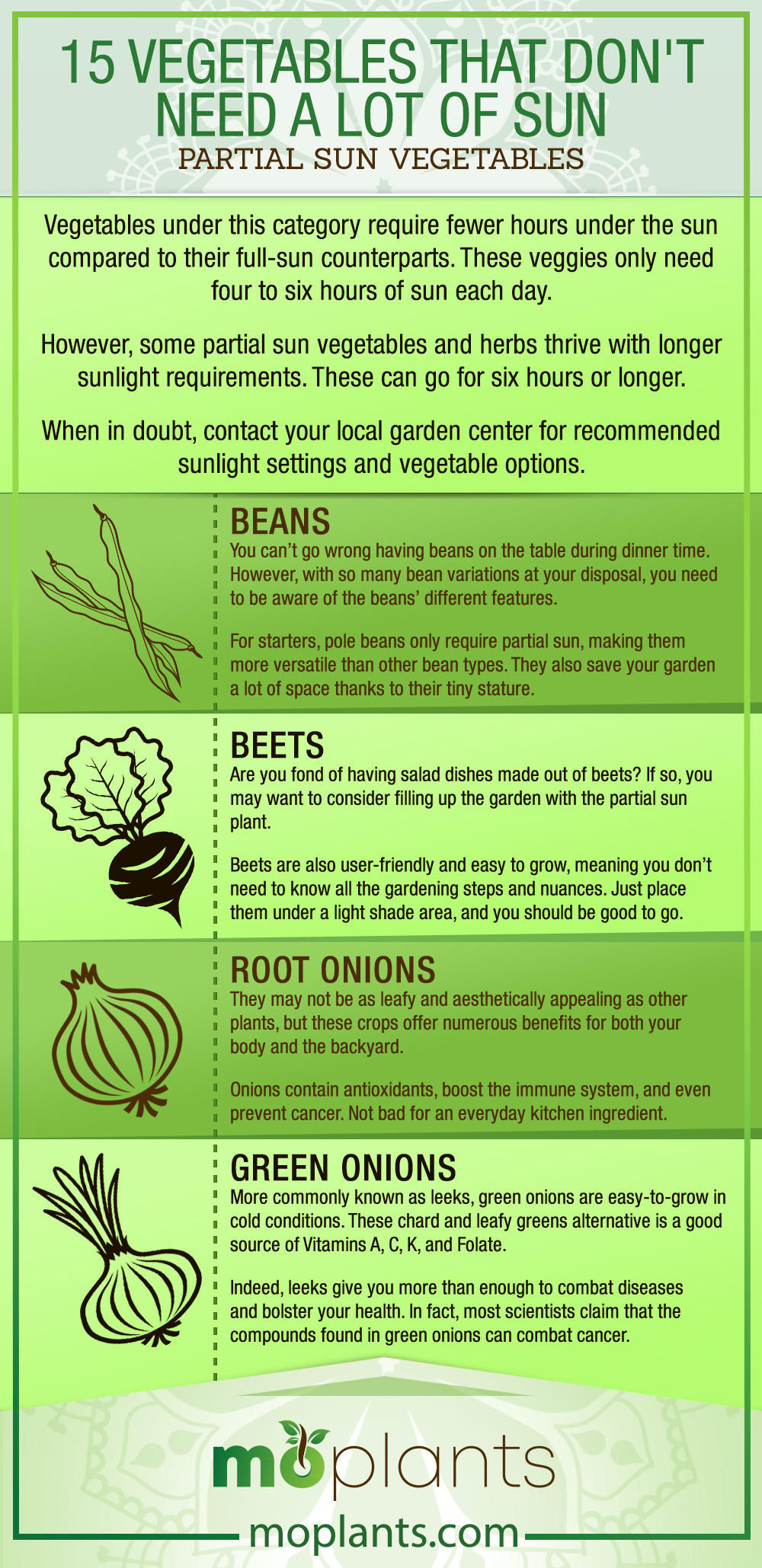 Partial Shade Vegetables
These are vegetables and fruiting crops that grow in areas with very minimal sunlight activity. Unlike fun and partial sun vegetables, the shaded crops only need two to four hours of sunlight per day.
Usually, a partially shaded garden experiences sunny skies either in the early morning or late afternoon.
Brussels Sprouts
Enter the Brussels sprouts, another premier vegetable used in fancy cuisines and fine dining.
Unlike other partial shade vegetables, Brussels sprouts take a while to develop.
However, after around 90 to 100 days of harvest, the sprouts mature into partial shade plants that withstand cool temperatures.
You can keep them in the garden for presentation purposes or sautee them into a sumptuous appetizer. Indeed, Brussels sprouts appeal to the eyes and your taste buds.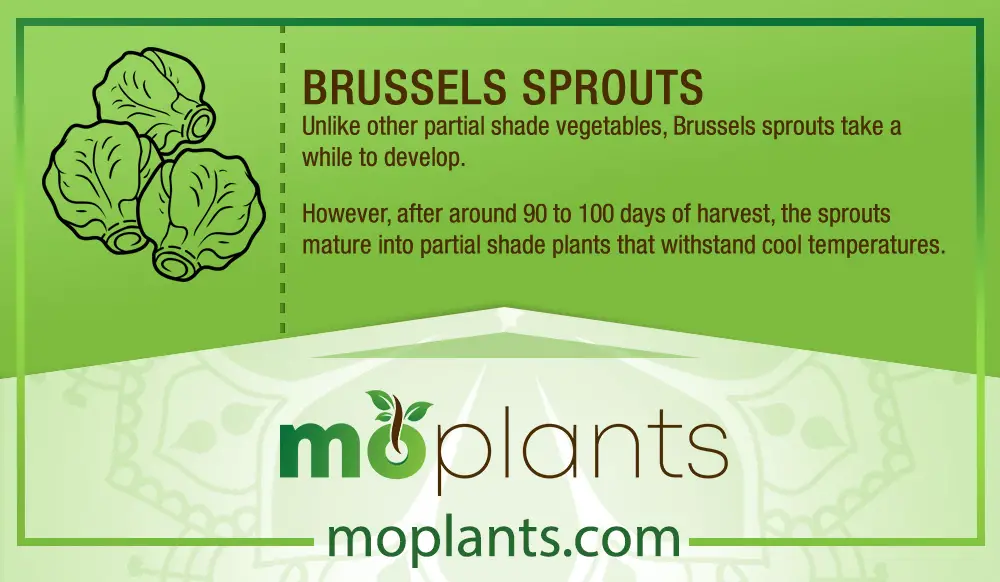 Swiss Chard
Let's continue exploring the garden with the Swiss chard, another unique vegetable. You may have rarely heard of this plant, but it is actually a perfect substitute for spinach.
Swiss Chard employs a bountiful harvest during the summer, spring, and fall seasons. All it takes is 45 days for baby greens to develop.
How can I prepare the garden veggie in the kitchen? Here are some cool ideas.
For a savory and mouth-watering taste, you can sautee it with olive oil, garlic, and a pinch of salt. If you want a more healthy option, mix these leafy greens with your salad.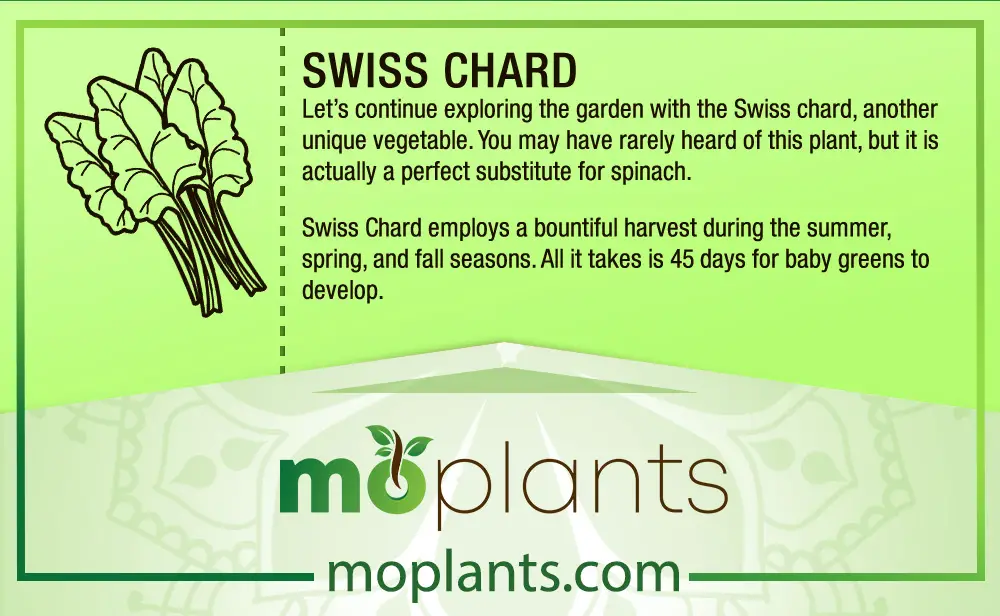 Lettuce Plants
Most Americans enjoy having leaf lettuce in their garden, salads, and burgers. It has a low-calorie count and is rich in minerals such as fiber, iron, Vitamin C, and folate.
Lettuce type plants have a knack for thriving during the cool season.
So what happens when summertime arrives? Fear not. All you need to do is to begin the growth process in partial shade areas.
Doing so will allow the leaf lettuce to maintain harvesting even when the days get warmer. You can either harvest lettuce as baby greens or fully matured plants.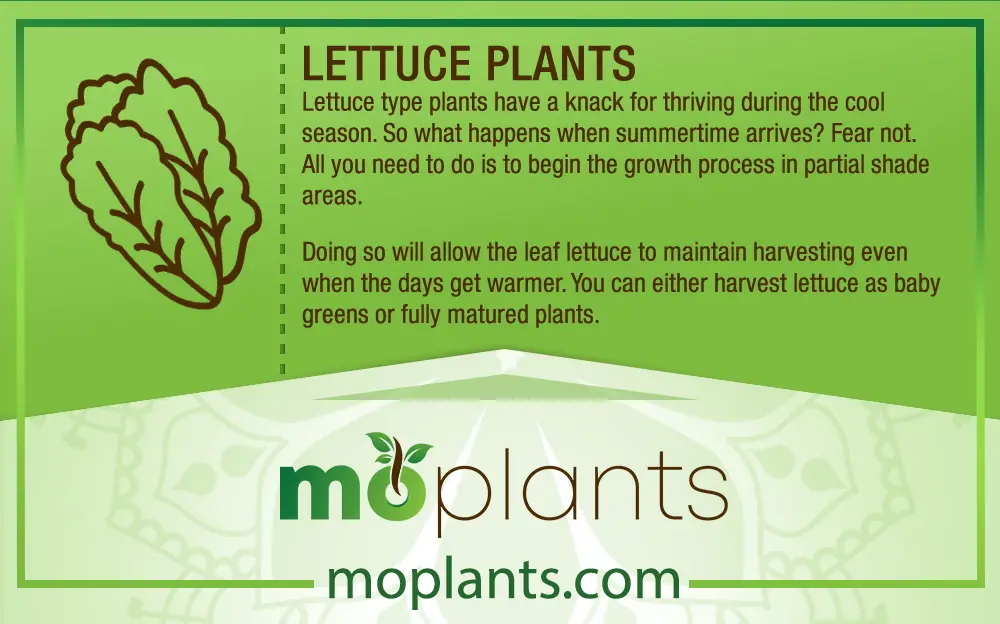 Bok Choi
Do you want to diversify your Asian palette by serving up Chinese dishes? If yes, Bok Choi is the way to go. The Chinese-style cabbage prefers partial shade areas for it to grow well.
The ability of bok choi to grow in shade prevents it from bolting, known as the premature development of flower stalks on the plant before harvest.
You can have the partial shade vegetable braised, grilled, or partnered with stir fry noodles and salad greens.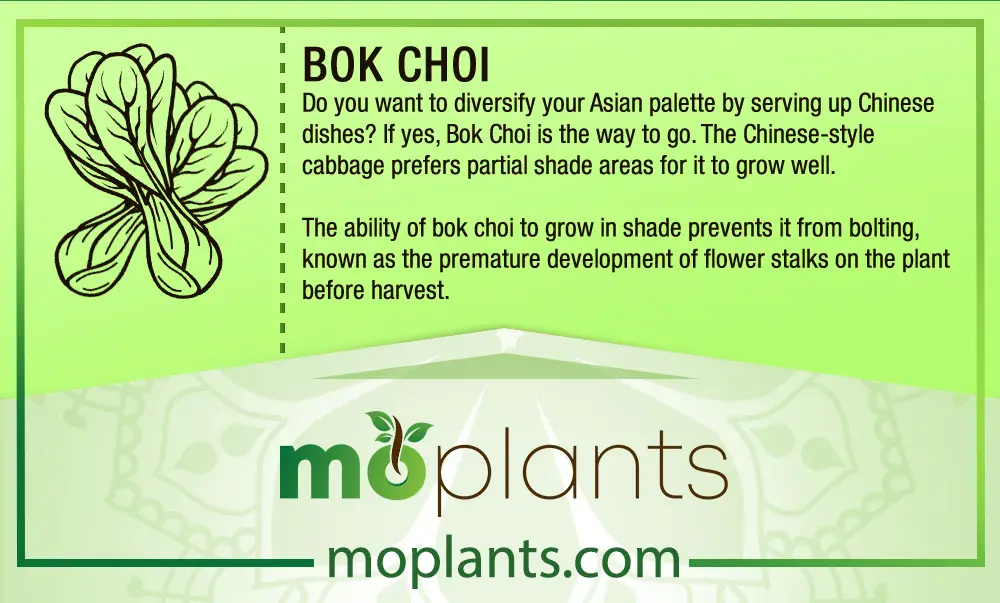 Broccoli and Cauliflower
Are you in need of more stir fry recommendations and recipes? Why not try out broccoli and cauliflower?
The two common vegetables have the superior ability to grow in shade areas. If anything, you have to make sure both veggies are not exposed to a full sun location at any part of the day.
Doing so will increase the amount of flowering, which interferes with the original flavors.
You can sautee the partial shade flowers in noodles, beef, etc. These are even the perfect complement to your macaroni and cheese dish.
Mustard Greens
Let's continue giving your taste buds an adventure with the mustard greens, another solid partial shade plant.
It contains the same sweet and strong taste as the yellow mustard sauce.
In terms of micronutrients, mustard greens possess Vitamins A, C, K. These compounds and food supplements stabilize eye and heart conditions.
To avoid the leafy greens from bolting and becoming bitter, let them grow in partial shade areas instead of direct sunlight.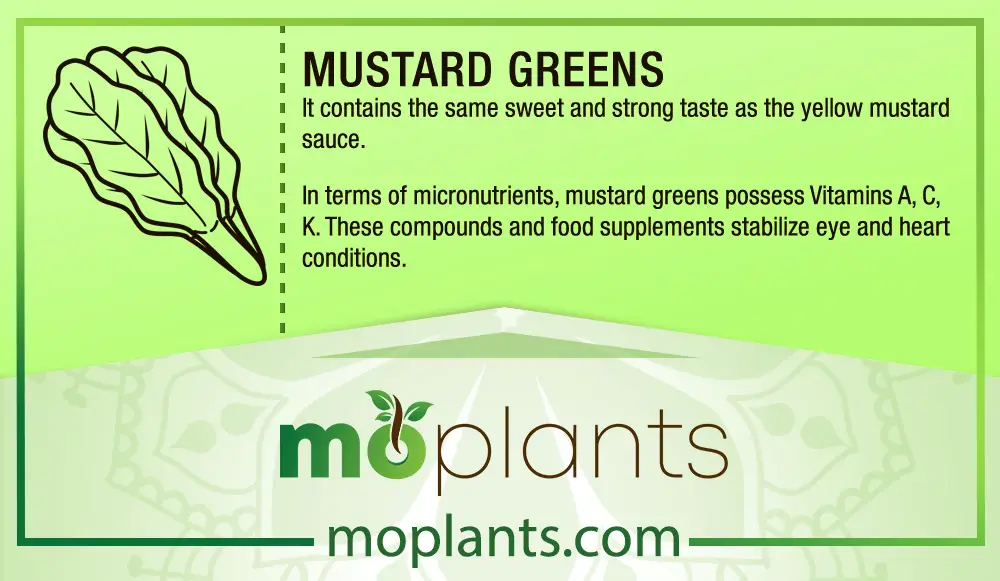 Infographic

What Is the Difference Between Light Shade and Full Shade Environments?
While our discussion's main focus leans towards shade plants and veggies, you should better understand the different forms of shade areas.
Not all partially shaded areas have equal amounts of sunlight and shadows.
On the one hand, a light shade or partial shade site acquires around three to six hours of direct sunlight each day.
FUN FACT: Instead of full sun requirements, vegetables that grow in partial shade conditions make use of dappled sunlight, a light that other leaves filter.
On the other hand, a full shade garden receives zero sunlight for the whole day. In short, it is the antithesis of a full sun setup.
You would not want to harvest your veggies in this type of setup.
Some plants may thrive with less sunlight, but all plants cannot grow in the total absence of a light source.
What Are Some Tips for Growing Shade Vegetables?
Decorating the vegetable garden with high-quality crops and herbs is no easy task. It requires a lot of hard work, persistence, and cooperation from the weather.
Unfortunately, you will have to deal with uncontrollable factors like changing weather conditions and cooler temperatures.
Despite these, your vegetables will still grow well as long as you follow these gardening tips and tricks.
Pick the Right Vegetables And Crops
If you want a healthy harvest at home, select vegetables and crops adaptable to partially shaded areas.
You cannot expect the sun to show up 24 hours a day and 7 days a week. So go for plants that only require dappled sunlight instead of full sun exposure.
Also, be aware of your temperature zone because it will help you determine whether you should buy vegetables that grow in the shade or under the sun.
Begin the Growing Process Indoors
For better long-term results, we encourage you to start your seedlings' harvesting journey inside your home.
Pursuing the indoor route allows for better flexibility, constant plant growth, and overall garden control.
Be sure to give your seedlings sufficient space, enough moisture, and enough sunlight to achieve the harvest you want.
As soon as you've finished developing the plant indoors, you can start its gradual transition to the outside world.
Apply Good Quality Soil
If you want crops, beans, and harvest to grow in partial shade, use good quality and well-drained soil. [R] "How can I make my soil healthy?" you may ask. The methods are easy.
All you have to do is surround your soil with shredded leaves, animal waste, and other organic matter forms in your site.
These will form a compost that supplies both the soil and your veggies with many nutrients.
If all else fails, you can always shop around various garden stores or coordinate with your nearest garden center to find the best soil for your plants.
Practice Proper Storage
The seasons will change over the course of one year, so you need to be ready for the shifting weather patterns.
That being said, we highly encourage you to harvest your garden vegetables in compact containers so that you can easily transport them in either sunny or shady areas.
Be on the Lookout for Insects and Pests
Watch out for slugs, snails, and many other insects that emerge during the cool season. The last thing you want is an insect infestation to take place in your vegetable garden.
We recommend you use eggshells and other organic repellants to maintain proper and orderly pest control.
Recalibrate the Moisture Requirements
Since you won't be working on a full sun setup anymore, the watering needs of vegetables that grow in the shade will differ.
Unlike normal gardens that have longer sunlight requirements, partial shade veggies have slower evaporation periods. Therefore, you won't need to water your plants too many times.
This is not the case if you have partial shade herbs and plants located beside a canopy tree or flower gardens. They will either compete for moisture or prevent rain from entering your vegetables.
Patience Is Key
If you want great results, you need to wait and stay persistent. Most harvest periods take a long time.
Some plants take 30 days to harvest fully, while others go for as long as three months. The timetable for each differs from one another.
Therefore, do not expect instant growth to happen all at once. Don't worry, because as the old saying goes, good things come to those who wait.
Conclusion
We hope you had fun going over the different shade types, vegetables, and tips.
Whether you are a beginner or an expert in gardening, it would help if you pick up the skill and surround your home with nutritious and delicious veggies that blossom under the shade.
Please feel free to inquire with us or contact your nearby garden center for more questions or inquiries.