Garden designers are rediscovering the incredible beauty and color of succulent plants in what has become the "jewel box gardens".  They are so named for the glittering pots and glass accents that are integrated with the plants for a vivid visual feast.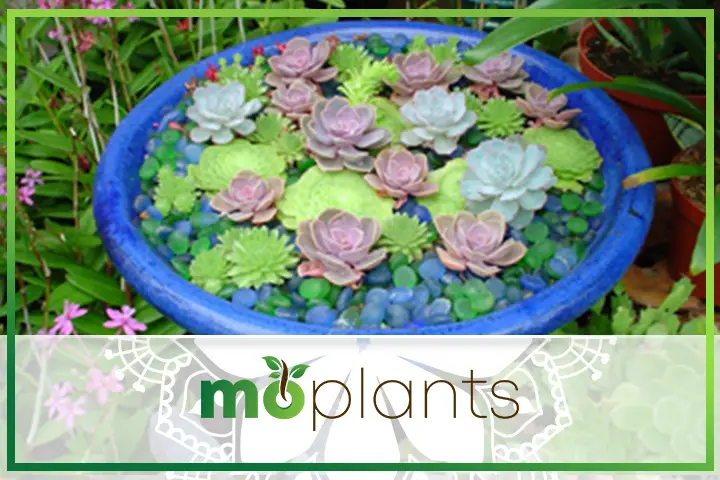 Created inside a cobalt blue birdbath, this beautiful composition of rosette succulent aeonium and sempervivum surrounded by tumbled glass balls was inspired by Monet's lily pond paintings.
Often completely without flowers, succulents from Southern Africa and Madagascar are flooding garden centers with a palette of killer design tools.  Succulent plants are treated much like annual flowers, set out for the season as stellar color points in gardens.  They also take as well to containers that may be brought indoors at season's end to winter over at a bright window.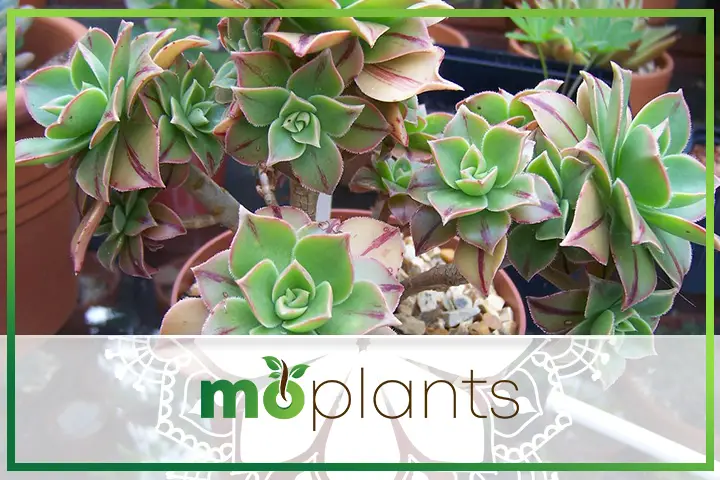 A beautifully variegated aeonium growing amidst a field of cobalt blue glass inside a similarly colored pot will make a striking accent indoors or out.
Create Cheap Jewel Gardens 
The most economical place to buy succulents is at your big box home improvement store which usually has a display of small succulents in small pots for just a buck or two each.  These will grow fast if provided plenty of light.  You will find interesting gravels at your local pet store that offers colored aquarium gravel.  If the gravel is safe for fish, it's safe for your plants.  Large craft stores carry a wide range of colored glass marbles and half balls for flower arrangers, which make perfect jewel garden fillers for pots.  If you watch the paper for craft store advertisements, these glass jewels often go on sale at a low price to draw customers.  That's the time to stock up.